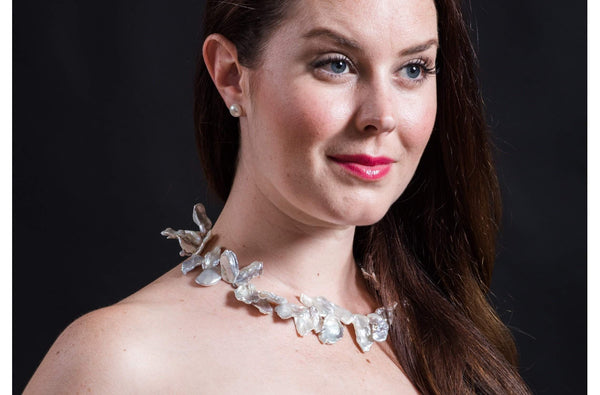 This large Keshi freshwater pearl necklace is all hand crafted with a 14mm 18k white gold plated crystal magnetic clasp which has a total length of 18". These Keshi pearls are all natural and has a brilliant rich overtone color with a smooth luster surface.
Shipping is always free to any U.S. address. Every product is handled, inspected, and shipped by a pearl expert to ensure you get the perfect pearl jewelry every time. Please allow our experts 24 to 48 hours to inspect and ship your order.

If you are unsatisfied with your purchase, return it within 60 days of your shipping date for a full refund or exchange. We promise a hassle free return and we'll even provide the return shipping label free of charge.